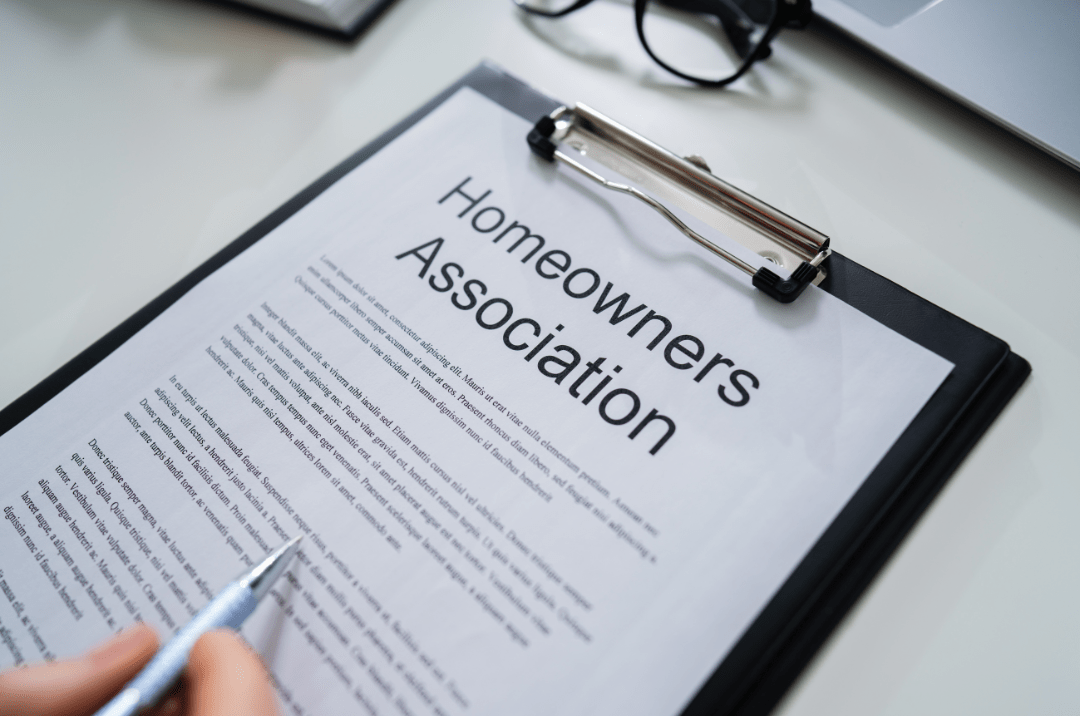 While it's true that observing community rules is a requirement of association membership, living in an HOA involves much more than just adhering to a lengthy list of regulations. As Community Association experts, we can help with the who, what, and why of HOA rules. Community guidelines and rules can help create the groundwork for a thriving neighborhood.
Both residents and board members place a great deal of value on the organizational framework and set of rules that each HOA is built around. Finding your HOA's governing documents, comprehending how they operate and affect your HOA, and ultimately understanding how they may be updated or changed, if necessary, can occasionally be challenging to understand without assistance.
What Are HOA Bylaws?
Bylaws for homeowners associations detail how an HOA will function. HOAs need bylaws to regulate daily operations since they are legally regarded as companies, even if they are non-profit organizations. Bylaws define a number of rules and regulations that keep the structure of the HOA governing body in order and generally deal with operational issues, mostly pertaining to the board of directors of an HOA.
Bylaws for homeowner associations frequently contain the following:
Frequency of Board Meetings
Board Member Duties and Responsibilities
Board Member Nomination and Election Procedures
Length of Term of a Board Member
Membership Voting Rights
Amendment Procedures
Can Bylaws Be Changed?
Bylaws can be amended, but doing so involves some work. Every association's documents are different, but amending bylaws may require the Board to draft an amendment with the help of an attorney and have the amendment be approved by the majority of the homeowners in the association. Some bylaws may simply state that a majority vote by the Board is sufficient for making a change to the text – it's important to closely read your association's bylaws to find out the specifics.
What Are CC&Rs?
The Declaration of Covenants, Conditions, and Restrictions is commonly referred to as the "CC&R's" or simply the "Covenants." The CC&Rs of a homeowners association are essentially the community's rules. The CC&Rs are normally legally binding and are typically registered in the county land records where the property is located. In most circumstances, when you purchase a property located within a homeowners association, you and your property will be subject to the CC&R's.
The Covenants outline the residents' ownership rights in relation to the association and will specify the neighborhood's architectural requirements. Your garbage cans may need to be out of street sight, and some forms of landscaping may be forbidden under the CC&Rs. The CC&Rs frequently contain restrictions on things like parking, fences, basketball hoops, and landscaping.
Do Covenants Expire?
A lot of HOA covenants end after a certain amount of time, typically 25 to 30 years. Associations may decide to renew covenants after they expire by obtaining a majority of the membership's vote. This process is called revitalizing the covenant. The HOA can use this procedure to reinstate a lapsed covenant and enforce it as if it had never happened.
In the State of Georgia, the GA Property Owners Association Act (GA POAA) was enacted in the 90s. One of the benefits of an association becoming a POA is that it removes the expiration date from the Covenants, and ensures that an association does not have to go through the lengthy process of voting to reinstate them. (Don't know if your Association is part of the GA POAA? Check with your management company!)
What are HOA Rules And Regulations?
Operating guidelines that are not part of the CC&Rs or the HOA bylaws are known as the HOA's Rules and Regulations. These regulations are more easily altered than covenants because they often simply call for a membership review and a board vote.
Rules & Regulations may contain things as simple as:
Exterior color schemes that should be followed
Amenity rules
Items allowed in yards (yard ornaments, play equipment, etc.
Not every community has a set of Rules and Regulations, they're entirely optional and typically found in communities who have a leaner set of Covenants.
Who Enforces HOA Bylaws, CC&Rs, and Rules?
The HOA board is responsible for upholding the association's bylaws, covenants, and regulations. In some HOAs, committees are given enforcement responsibilities by the board. If a committee is in place, they will suggest corrective measures to the board and keep an eye out for violations in the neighborhood.
An Architectural Review/Control Committee, for instance, is in charge of all architectural alterations. This committee normally grants or rejects petitions in accordance with the CC&Rs of the association. The neighborhood may also be the subject of compliance inspections by the ARC/ACC.
If an association has hired a community management company, like Tolley Community Management, the management company may be the party that tracks violations of the Covenants and reports those to the Board. The covenants committee or the management company also examines current community regulations to determine whether any need to be updated.
When a homeowner violates the CC&Rs, a number of consequences may follow, including, but not limited to:
Receiving a warning letter from the HOA
Being charged a fine
Having your privileges suspended until the violation is remedied
How Can I Get a Copy of My HOA Documents?
Some associations will present homeowners with a copy of their documents at closing. If your community is professionally managed, you can reach out to the management company and ask for a copy of your documents (Tolley Community Management offers an online portal for homeowners to access 24/7 where they can download their governing documents, and view their account!)
Obtaining your Community Documents may be different for each association, however all legal documents must be filed with the county that your community is located in. If you're unable to find your community documents, or your HOA has not provided you a copy, you can contact your state or county Clerk Authority to obtain a copy.
Many associations struggle to implement and enforce all the requirements in the various governing documents because there are so many to remember. An HOA management company like Tolley Community Management can assist you with community management, covenant enforcement, and more. Want more information on management services? Submit a proposal request, or give us a call today!
Tolley Community Management provides homeowner association management services to Metro Atlanta HOA, COA, TOA and POA Communities.