Johns Creek Community Management
---
Let us manage your Johns Creek community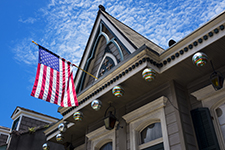 Why Use Tolley Community Management For Your Community Management Needs?
We are committed to enhancing the value of all properties under our management!
We are strongly committed to enhancing the value of all properties under our management in accordance with the association's values and industry standards. We adhere to our motto: strength with a personal touch, with integrity and a strong desire to improve the quality of living of those who have placed the trust of their community in our hands!
We strive to reduce expenses and minimize collection issues!
Tolley Community Management has developed a unique approach to effective and profitable community management. Our motto is strength with a personal touch which includes excellent communication with all homeowners to minimize collection issues. We are always implementing the latest technology and are going paperless to save the association the costs associated with printing.
Communication is paramount at Tolley Community Management.
We ensure access to all of our professional resources to the homeowners by providing excellent communication.Our managers provide maximum value by interacting with association board members and homeowners to facilitate prompt attention to maintenance issues, controlling expenses and collecting association fees.
Tolley Community Management is dedicated to providing exceptional association management with a unique and personal touch, adding to the overall enjoyment of living the lifestyle you desire and pride in your community!
Why use a Management Company?

Self-management is a comprehensive job to take on as a volunteer. It can become a full-time job and can take away from the enjoyment of simply living in your community. A manager relieves some of those duties by managing the day-to-day affairs.

For individual members to provide mandated services free of charge, it places unequal burdens on themselves and other homeowners. No one wants to have to tell their neighbor that they need to mow their yard!

Additionally, dealing with items such as insurance, contractors, maintenance, enforcement and legal issues will cost an inexperienced volunteer an extensive amount of time and labor. Our job is to provide these services and we are professionally trained on how to handle them.

Of course, professionally managed communities retain their growth in attractiveness to potential buyers, which results in higher property values. Who doesn't want that?

Association management is hard work! It involves many facets such as financial management, physical property management, and administrative management, among other tasks. Professional community managers have processes in place to make management more efficient and reliable.

Board members can change from year to year and having a manager will ensure that the new board starts off where the old board left off. It will also ensure that the new board is trained to handle their responsibilities. We work with the Board to put together Policies and Procedures for each of our neighborhoods to make sure that things remain consistent when Board Members change.

As you can see, the benefits of using a community manager to help with association management are endless. These are only some of the reasons why community management is more efficient over self-management. We would like to meet with you to discuss managing your community and what we can offer your association!

What we do as your Johns Creek Community Management Company:

Association Financial Management
Collection Services
Board Training
Tax Preparation
Property Management
Administrative Management

Benefits of Using Tolley Community Management

Tolley Community Management offers full service community management including but not limited to financial management, property management and administrative management.

We utilize the latest accounting software designed exclusively for associations. We prepare and maintain the books and records necessary to produce financial statements.

We work with the board of directors to assist in the development and preparation of the annual association operating budget.

We receive, review and approve vendor invoices and all other association bills and prepare checks for payment.

We collect all assessments as they become due and deposit all cash receipts into the association bank account maintained at a FDIC insured banking institution.

We offer payment coupons for associations whose dues are monthly and we have a direct debit option eliminating the need to write a check each month and pay for postage.

We will maintain a record of homeowner accounts and will discuss monthly delinquencies with the board members and send out monthly late notices.

We will assist with legal counsel as necessary to initiate required legal action consistent with the association's by-laws.

We will work with contractors in a competitive bidding process for non-emergency services and will offer our input when selecting a contractor while remaining "vendor neutral" which enables competitive rates. We ensure that all of our contractors have relevant certificates of insurance.

We will perform regular site inspections in order to maintain a satisfactory knowledge of the condition of the association and the performance of the contractors. We will look for violations of the covenants, obvious repair issues, maintenance needs and overall condition.

We will respond quickly to any emergency situation 24 hours a day 7 days a week. We promptly respond to non-emergency related issues during normal business hours Monday – Friday between 9-5pm.

We will receive and investigate significant complaints regarding rule violations.

We assist and advise the board in correspondence between residents, owners, contractors, etc. We keep a record of all client correspondence received or issued.

These are just some of the services that Tolley Community Management management can offer your association. Please watch our community management video and do not hesitate to contact us for more information.

Closing Request Form

Typically closing requests have a turnaround time of 5 business days excluding weekends and holidays but we offer rush options if needed.

To order a Closing Letter, Payoff Requests or Condo Questionnaires please visit: www.homewisedocs.com
Johns Creek Area Information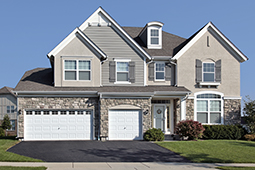 Johns Creek is a city in north Fulton County in the U.S. state of Georgia. According to the 2010 U.S. Census, the population was 76,728. The city is a northeastern suburb of Atlanta. In 2017 Johns Creek ranked third on the USA TODAY list of "50 best cities to live in."
Wikipedia
Areas We Serve