Atlanta Community Management Blog
System - Thursday, February 27, 2020
System - Wednesday, October 9, 2019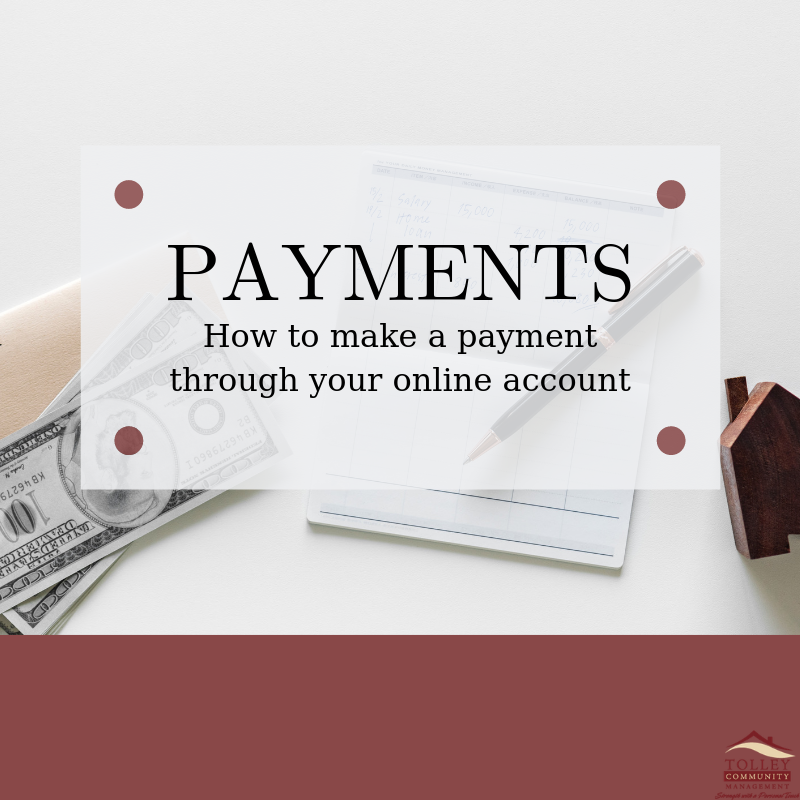 Making a One Time Payment:You have the option of making a one-time eCheck payment or a one-time credit/debit card payment. In this section we will go over the different steps for each option.- One Time Payment with an eCheck:1. Once you are logged in, proceed to the "My Account" drop down menu and select Payment Center. You wi...
System - Monday, September 30, 2019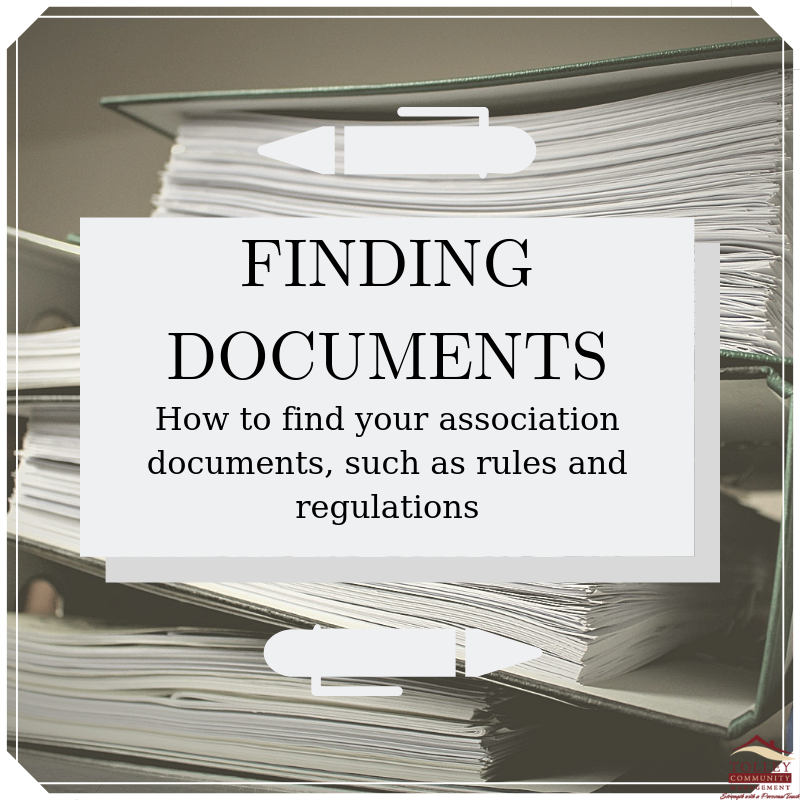 After logging into the website for your community, you have the option of viewing or downloading your community related documents any time, 24/7! Tolley Community Management uploads a variety of documents including the Covenants, Bylaw, Rules and Regulations and Insurance Certificate. Use the instructions below to help navigate the websi...
System - Friday, September 27, 2019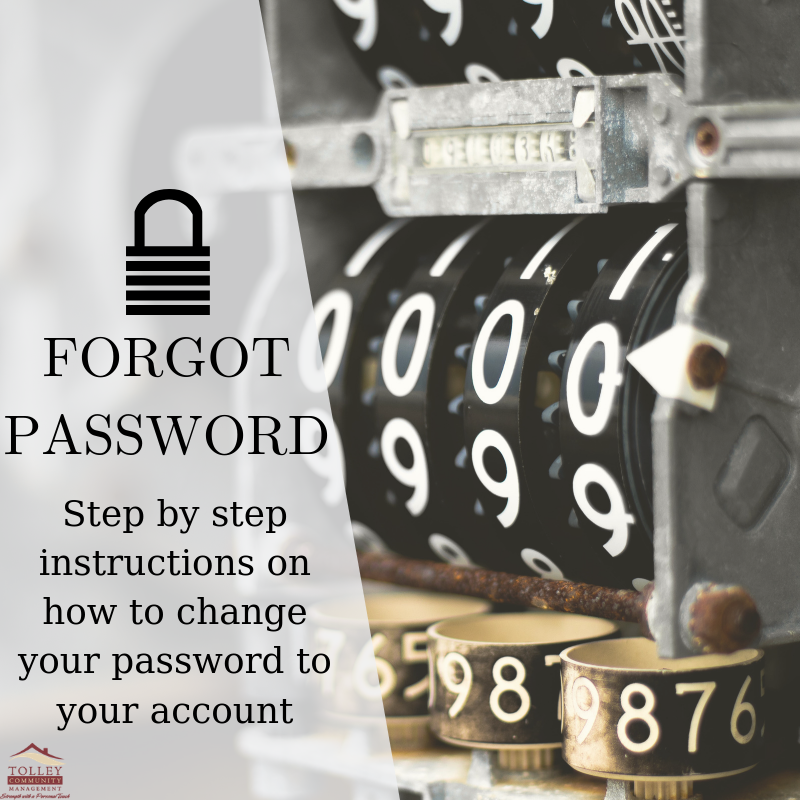 Forgot PasswordIf you forgot your password, please select the "Forgot your password?" link. You will receive an email with a link to reset your password from CINC Systems (DoNotReply).Changing your PasswordLogin to your account at www.tolleycm.com using one of the Log In options:Once you've logged in, pro...
System - Wednesday, September 25, 2019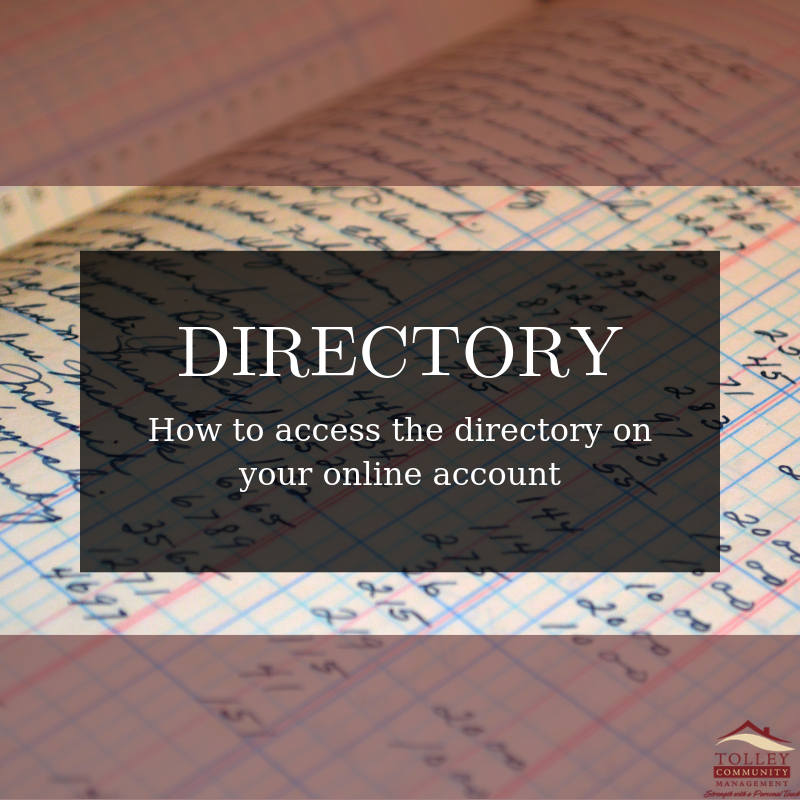 When you use your homeowners portal through www.tolleycm.com, you have the option of opting in to the directory of homeowners for your community! See directions below to opt in/out of the directory and to find your community directory.Opting In to the Directory :1. Login to your account at www.tolleycm.com using one of the Log In options...
System - Tuesday, September 10, 2019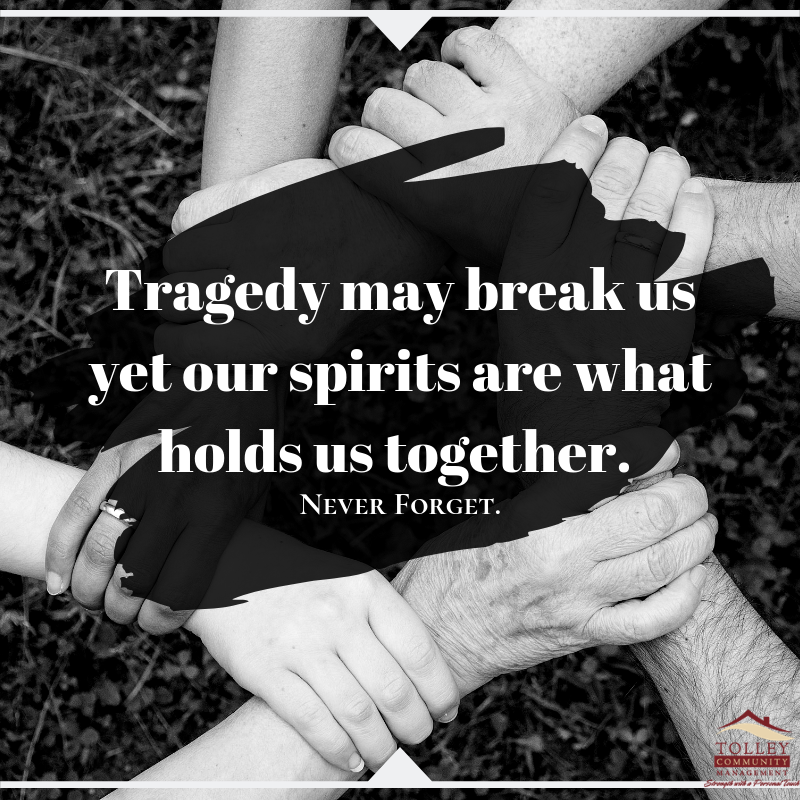 September 11, 2001 is a day that changed the lives of many of American's. It is a day that brought the country together, a day that we realized the world was no longer what we had pictured or thought it to be, a day that we stood in disbelief of what was happening around us. It was the day that 4 planes were hijacked, wi...
System - Thursday, August 29, 2019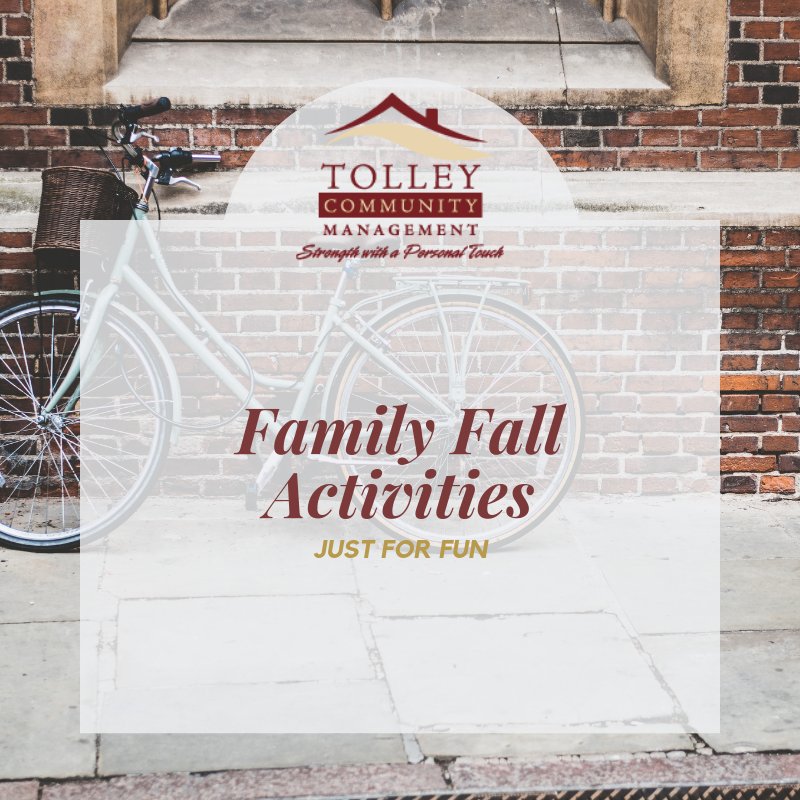 It's that time of year – school has started back and the kids are starting to get stir crazy. They miss going to the park or doing fun activities with their friends.No worries; it's fall y'all! Fall is the best time of year for family fun activities in Metro Atlanta. Find your county, or a neighboring county, in th...
System - Thursday, August 8, 2019
ACC stands for Architectural Covenant Changes and ARC stands for Architectural Review Committee. When you live in a covenant protected community many times you are required to get approval before modifying the exterior of your home such as changing the roof (with a new color shingle), painting the exterior of your home, installing a new d...
System - Friday, April 26, 2019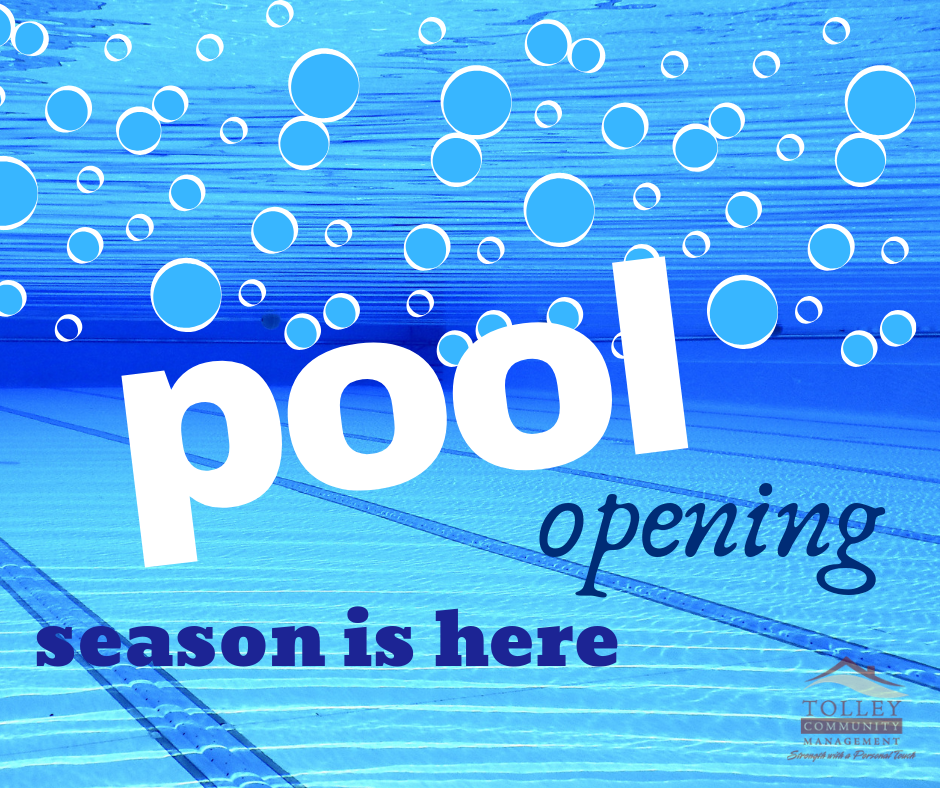 Does your community amenity package include a pool? If so, you know that it is the time of year for pool opening at your community association. In honor of National Pool Opening Day, Saturday April 27th (it always falls on the last Saturday in April), we have brought to you several things to consider when preparing your pool t...
System - Tuesday, February 13, 2018
Merriam Webster defines kindness as "the quality of being friendly, generous, and considerate". What better way to spend a day than carrying out acts of kindness for everyone – family, co-workers, and even random strangers.Here are some incredible ideas that you could do for others:Donate food, toys, or treats to a local...
---
Showing 1- 10 of 37