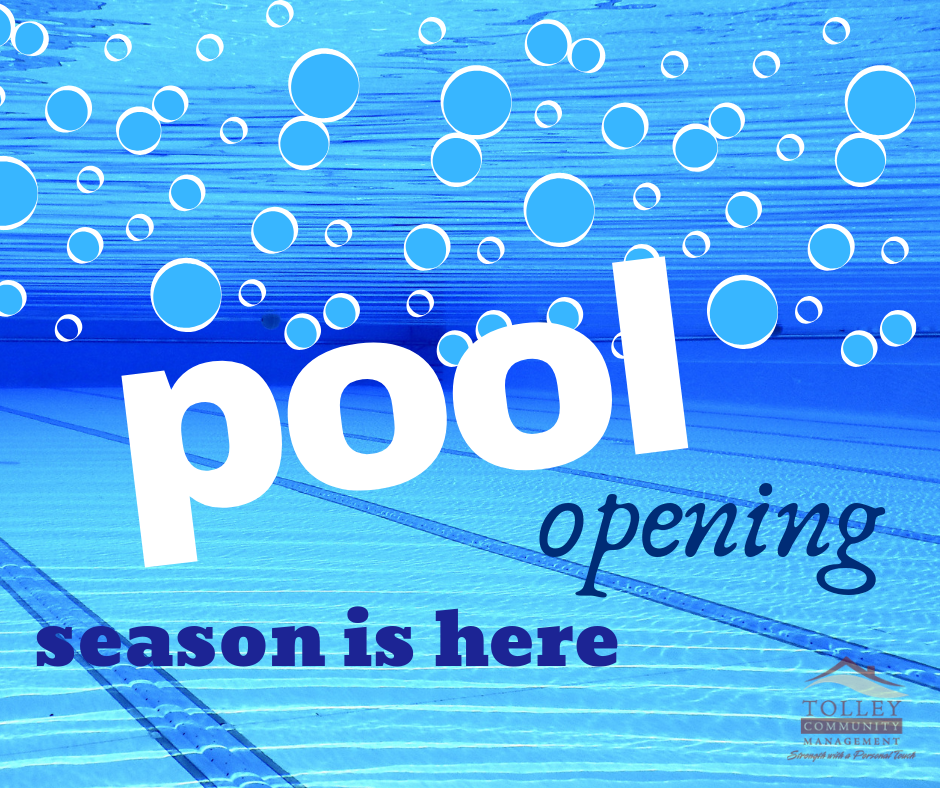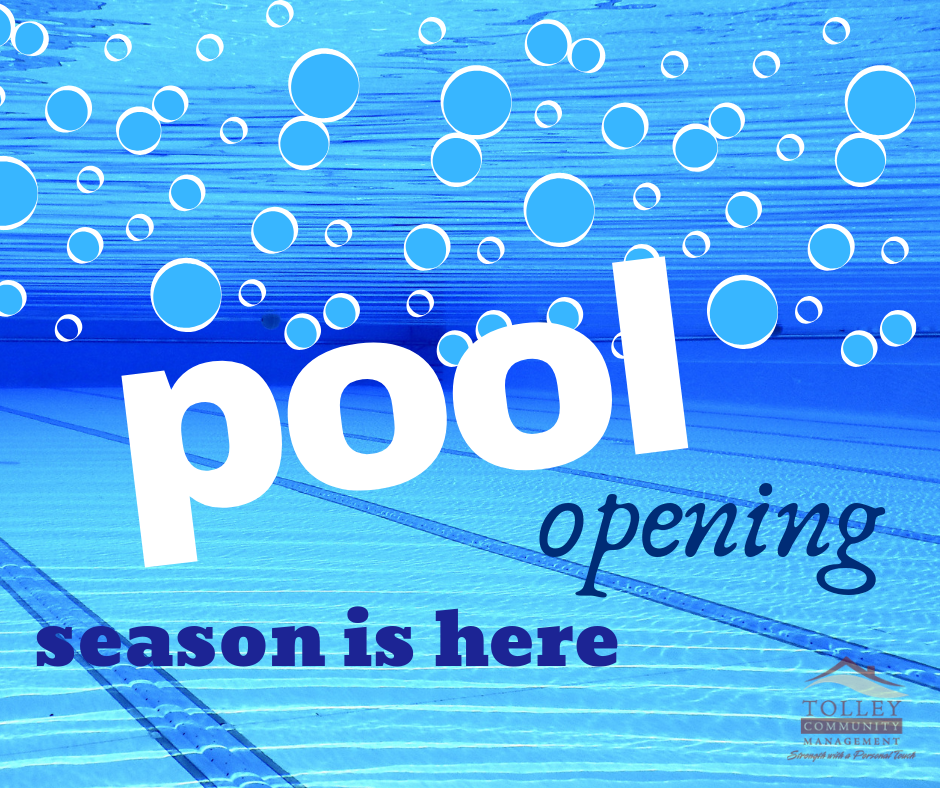 Does your community amenity package include a pool? If so, you know that it is the time of year for pool opening at your community association. In honor of National Pool Opening Day, Saturday April 27th (it always falls on the last Saturday in April), we have brought to you several things to consider when preparing your pool to open this season.
Planning is as essential as having a professional community management company on your side. Community Management companies manage homeowner (HOA), POA, Condominium (condo or COA), Residential and/or Commercial properties and associations by providing management for all day-to-day affairs including managing your pool. At Tolley Community Management, our licensed and trained managers have systems in place to manage your community efficiently.
Self-managed associations, those where community/homeowner volunteers run the day-to-day affairs, can be a tough job but the right group of people can do it! Whether you find your association to have the volunteers for self-management or you are with a management company, you need to consider some of these things below when planning for pool season:
Has your association contracted with a pool service company?

What is the length of the contract? Is it still in effect?
Do you need an updated contract?

Is removing the pool cover and de-winterizing the pool pumps, bathrooms and cabana part of the pool management contract?
How much time do you have between now and pool opening day?
Are there key fobs or access system codes that need to be distributed?
Has the cover removal and water turn-on been scheduled?
Are your facilities used by any other groups such as a swim team or tennis group?

Do you have those schedules?

Is the regular cleaning of the bathrooms included in the contract?

If not, has someone been hired to handle this responsibility?

Are there repairs that were not completed from last year?
Who will clean the pool furniture and/or remove it from storage?
Detailed and professional community management for your association will provide peace of mind. With the training and expertise of opening pools, community association management companies are equipped to set up your community for success.
For more information on our services, please contact 770-517-1761 or submit a proposal request here.
written by Patricia Hillen