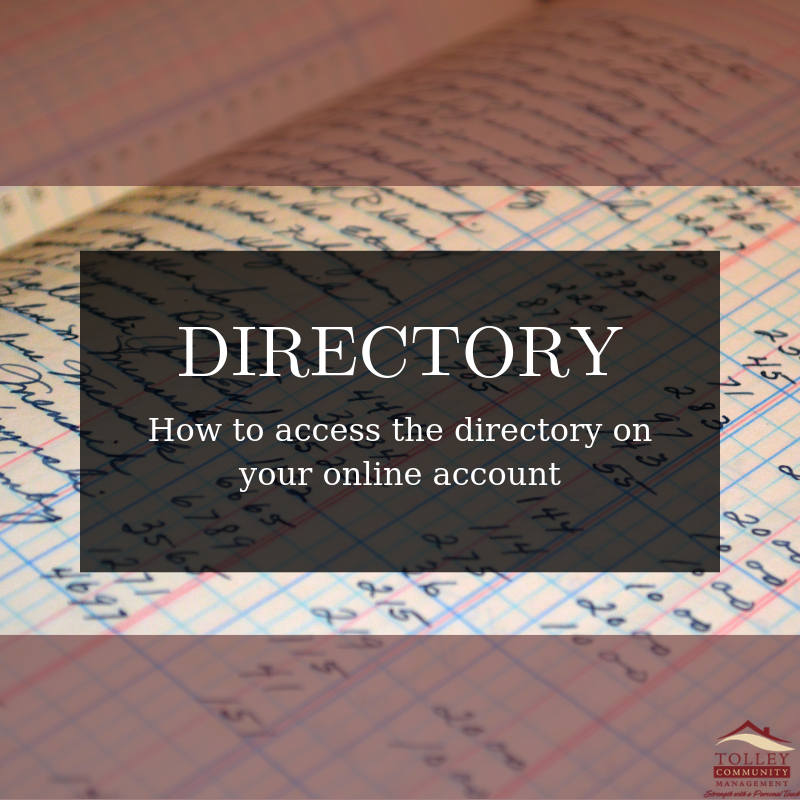 When you use your homeowners portal through www.tolleycm.com, you have the option of opting in to the directory of homeowners for your community! See directions below to opt in/out of the directory and to find your community directory.
Opting In to the Directory :
1. Login to your account at www.tolleycm.com using one of the Log In options: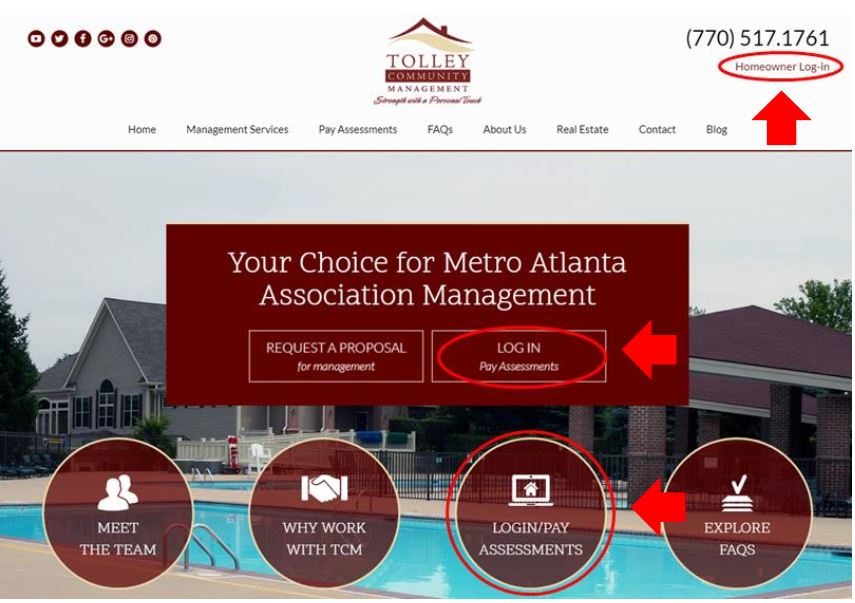 Once you've logged in, use the navigation bar on the top of your screen and hover over "My Account," a drop down menu will appear. Select "My Profile."

Your screen will appear as pictured below: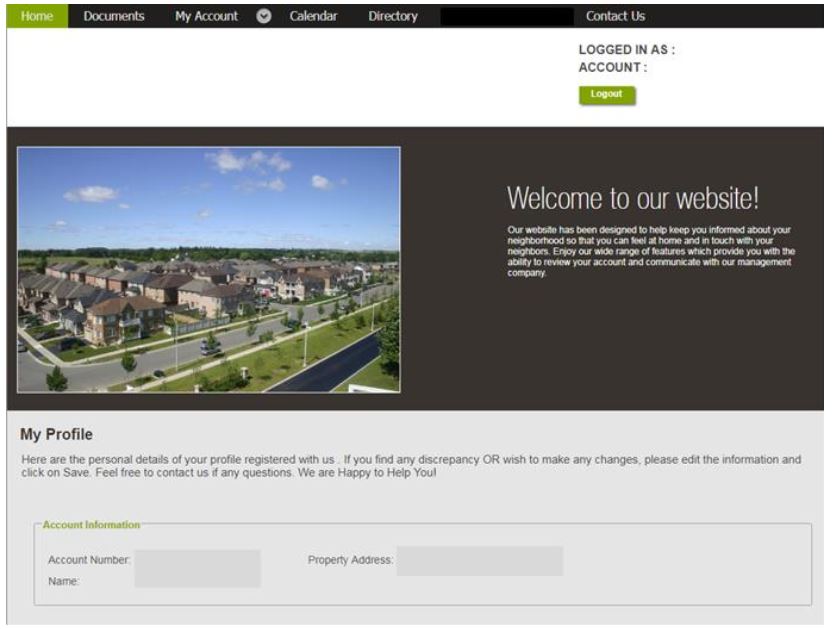 4. Scroll down until you find the section labeled "Directory Listing." Using the check boxes, you can select the information that you wish to share with your community.

5. Once you're satisified with your changes, scroll to the bottom of the page and click "Submit."

Finding Your Community Directory:
Once you are logged in to your account, you can use the navigation bar at the top of the screen. Select the "Directory" option.

Once in the Directory, use the drop down menu to navigate through the different directory options: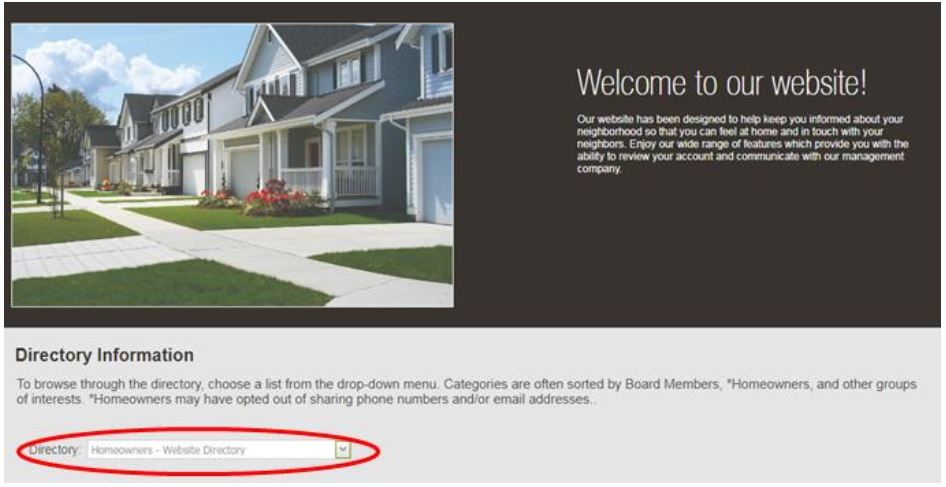 3. Upon selections, other homeowenrs who have opted into this option will populate. If you have issues updating your information or locating community directories please call 770-517-1767 or email memberwebsite@tolleycm.com.